[ News Media ] [ Business ] [ Churches ] [ Clubs & Societies ] [ Entertainment ] [ ExPats Online! ] [ Government & Politics ] [ Healthcare ] [ Music ] [ NGO Groups ] [ Personal ] [ Places to Eat ] [ Places to Stay ] [ Pubs ] [ Schools ] [ Services ] [ Social ] [ Taxis ] [ Other Pendle ] [ Sites Hoted Here ]
Politics and Local Government in Pendle
Pendle's Former MP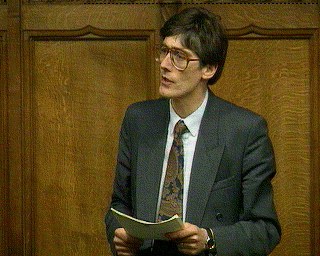 Contact Details
Website: GordonPrenticeMP.com
Blog: GordonPrentice.com
Email: prenticeg @ parliament.uk
Phone: 01282 695471
Fax: 01282 614097
Address: 33 Carr Road, Nelson, BB9 7JS. (open to callers Monday to Friday from 10am to 12.30pm)
...or...
To contact your him, write to Gordon Prentice, House of Commons, Westminster, SW1A 0AA; or telephone 0171-219 3000.
General Election 2010 - Candidates
Richard Eric Masih (Christian Party)
Sites about Gordon Prentice, MP
Gordon Prentice, MP - 2010 Re-Election Campaign Site
BBC Film on hunting (Broadcast: 28 May 2000)
On the Decriminalization of Drugs (Cannabis)
Entry in Register of Members' Interests (page down, near the bottom)
Local Government
Pendle Council Website (opened in Jan 2001)

Other Political Links
See our NGO page
14Apr2010: stand.org.uk IS NOW DEAD - On 13th December 1998, Pendle.Net subscribed to the campaign to Stand against the proposed legislation on the restriction of cryptographic protocols on the internet. We encourage you to sign up with this campaign. Go to www.stand.org.uk and sign up now - takes less than 2 minutes. See the BBC article on the subject.